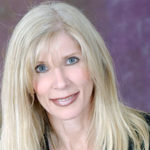 Nadia Jacyk
Petro Jacyk Educational Foundation of Toronto
NADIA JACYK is the president and CEO of the Prombank Group of Companies, a leading Toronto-based land development company specializing in the industrial, commercial, and residential arenas. She is also the president of the Petro Jacyk Education Foundation. Philanthropic initiatives of the Jacyk family have resulted in educational programs at universities, including the University of Alberta, the University of Toronto, Columbia University, and Harvard. These programs have contributed to the promotion of international awareness of Ukraine and its people. Nadia holds a Bachelor of Science degree from the University of Toronto, a teaching degree from York University, and a graduate degree in business from Harvard University.
---
[SUBMITTED TEXT]
would like to start by congratulating CIUS on its forty years of accomplishment and impressive contribution to the field of Ukrainian studies and higher education in general.
If the need in past decades was to establish programs with Ukrainian content within universities, today's need is to maintain, improve, and further develop.
Some of you may know about the Petro Jacyk Education Foundation (or PJEF for short) and what it does, and some of you may not. Although the foundation bears the name of its founder, we are not just a family foundation but specifically an education foundation. We are both a donor and a recipient charitable organization, with individual named funds from other donors, an impressive board of directors, and fundraising events. (I invite you to view our new and updated website, which will be up in the next few weeks.)
Founded in 1986 by Peter Jacyk, the PJEF is also celebrating a milestone anniversary this year—our 30th! My father headed the education foundation from 1986 to 2001, while I was a director from its inception and have headed it for the last fifteen years.
The PJEF is exclusively dedicated to helping establish a network of educational programs and academic centres at world-renowned universities. The founder, Petro Jacyk, strongly believed that centres and high-level scholarly programs in Ukrainian studies would provide scholarly interpretation and objective information about Ukraine and Ukrainians, thereby fostering much-needed international awareness.
Over the past thirty years, we have been funding significant programs in Canada, the US, and Ukraine, as well as a variety of educational and publication projects in the UK, Brazil, and Poland.
Prior to establishing the Education Foundation, one of the first institutions of higher learning to benefit from Peter Jacyk's support was Harvard. In the late 1960s he dedicated a tremendous amount of time to raising endowment funds for the Harvard Ukrainian program through the Ukrainian Studies Fund. The Harvard Ukrainian Research Institute (HURI) was launched in 1973, with Omeljan Pritsak as its first director. Three chairs were endowed, in Ukrainian language, history, and literature. Mr. Jacyk's work did not end there. Through the Education Foundation he went on to establish two permanent programs within HURI at Harvard:
The Jacyk Distinguished Fellowship provides gifted Ukrainian scholars, scientists, and politicians an opportunity to spend one year at Harvard conducting research, lecturing, and establishing contacts with other specialists in their field. Former Ambassador Yuriy Shcherbak and Professor Serhii Plokhii are among the past recipients.
The second is the position of a permanent bibliographer, the Petro Jacyk Bibliographer for Ukrainian Collections, at the Harry Elkins Widener Memorial Library (Harvard College Libraries). An example of an outstanding bibliographer who held this position at Harvard is Dr. Ksenya Kiebuzinski, who is now doing a fine job at the Petro Jacyk Resource Centre in the Robarts Library at the University of Toronto.
In 1979 and into the 1980s, Peter Jacyk was also very active on the fundraising committee for the publication of the  by the Shevchenko Scientific Society in Sarcelles, France.
Since I am already speaking about programs across the border, the second institution of higher learning to receive a sizable donation was the Harriman Institute at Columbia University in New York, to endow its graduate program in Ukrainian studies; at its helm was Dr. Mark Von Hagen. One of its primary goals was, and is, to promote specialized knowledge of Ukraine among a critical constituency—graduate students preparing for professional careers in government, diplomacy, business, journalism, and NGOs. Peter Jacyk was a member of the Harriman Institute's National Advisory Committee in 1996. I have been a member since 2010 and have agreed to serve for another three-year term. I find that sitting on such an advisory committee provides a voice for Ukrainian studies.
Shifting across the border, the first Canadian institution with which the Foundation has closely worked is the University of Alberta.
Early in the 1980s, Peter Jacyk was impressed by the achievements of CIUS, as it was an academic arm that appeared to be focused on achieving significant and measurable results without being bogged down in the "ivory-tower" mentality. CIUS was very active at that time in publishing books and journals, developing other materials for Ukrainian-language education, organizing conferences and lectures, and awarding scholarships and research grants. It contributed to the cultural and educational development of Ukrainian community groups, and its work benefited Ukrainians in Canada and the world over.
Mr. Jacyk determined that CIUS would be the ideal facility to carry out the long-term project of translating and publishing Mykhailo Hrushevsky's , along with other future publications. It engaged highly qualified academics—especially Dr. Frank Sysyn, who has worked tirelessly, wearing many hats, in this very important translation project. Prudently Peter Jacyk took advantage of an opportunity whereby the Province of Alberta provided two-for-one matching of approved educational programs in partnership with private supporters, and thus the Peter Jacyk Centre for Ukrainian Historical Research was established at CIUS. I must mention that Mr. Peter Savaryn was instrumental in helping to obtain this two-for-one funding.
The question arises: "Why history?" Hrushevsky's magnum opus was a definitive declaration that Ukrainians constitute a nation and that Ukraine was not an adjunct of Poland, Russia, or any other claimant. He felt that the world, through the international scholarly community, needed to know about Ukraine's history. The translation of his work into English was the best way to achieve this.
CIUS continues to be active and productive. In 2008 another matching fund opportunity presented itself, and a new Petro Jacyk Program for the Study of Modern Ukrainian History and Society was established. The first of its kind in the Peter Jacyk Education Foundation's portfolio, this is a co-operative venture between the University of Alberta and two universities in Lviv: the Ivan Franko National University and the Ukrainian Catholic University. Professor Yaroslav Hrytsak oversees this program. I am pleased that it continues to foster international collaboration in scholarship, research, and education.
Outside CIUS, the University of Toronto is home to the Petro Jacyk Central and East European Resource Centre at the Robarts Library (est. 1994), which supports the activities of five research chairs (Estonian, Finnish, Hungarian, Polish, and Ukrainian), the Department of Slavic Languages and Literatures, and the Centre for European, Russian, and Eurasian Studies. Thanks to another significant endowment provided in 2001, there is also a Petro Jacyk Program for the Study of Ukraine at CERES, University of Toronto. The program promotes scholarly understanding of government, economy, and society in contemporary Ukraine, as well as the country's history and culture. It has focused on issues such as building an effective state; foreign policy and international relations; and education, culture, and national identity. On a regular basis there are various workshops, conferences, lectures, seminars, and annual visiting scholars studying Ukraine who come to Toronto with further research goals. This is a very vibrant program.
Since 2008 the Petro Jacyk Education Foundation has funded a larger-scope project on a yearly basis, the Petro Jacyk Post-Doctoral Fellowship at the U of T. Every year the Foundation announces a competition for the position. The objective of the fellowship is to support the most promising junior scholars studying contemporary Ukraine (within 3–5 years after receiving the PhD). The position provides a scholar with experience and allows him or her to apply for permanent positions. The special lectures and symposiums planned by the post-docs are often open to the non-academic community as well. The fellow also goes on a research trip to Ukraine.
Since this is a year-to-year project, it requires a significant amount of work, funds, reviews, and renewals. However, the results create academic dispersion of Ukrainian content to universities that do not have permanent programs.
Among those who have been awarded fellowships are Olga Onuch (University of Manchester and Oxford University), Serhiy Kudelia (Baylor University), and Mayhill Fowler (Stetson University). Dr. Sysyn has already mentioned that five of the seven fellows have secured tenured positions. This is remarkable.
While year-to-year funding is more costly to a donor in the long run, this type of funding maximizes production. It keeps everyone on their toes, which is a good thing.
"Change is the only constant" and "nothing stays the same" are sayings that remind us to be nimble, adaptable, and look for opportunities. Over the decades, the PJEF has seen several changes at the universities as they pertain to its endowed programs, and we have always closely monitored their activities.
The issues raised about changes imposed by the university administrations and their effect on Ukrainian studies are nothing new. Universities have always been business or corporate entities, and successful ones at that. That is why we donate and/or endow with them. They have more longevity than any other organization focusing on the academic field. However, in business it has to be a two-way street: they have to benefit from our programs, as we must benefit from their management.
Even as far back as HURI in 1973, there was a rude awakening about how university management works. Some in the Ukrainian community who were responsible for the funds raised were too timid to correct Harvard management for a grave error on the university administration's part. Others, like my father, took them to task. The result was that the three chairs were not lost but endowed "in perpetuity," and an apology was issued. Again, this demands knowledge and experience in the workings of administrations.
What I have seen since the 2008 financial crisis—when major universities, including Alberta, lost 30 percent of their endowment principal—is that it has taken many years to rebuild and the universities have not yet fully recouped their losses, at least not as evidenced by our endowments. Budget cutbacks to departments and programs have not encouraged much expansion of studies, and the PJRC is not seeing as many proposals for funding as previously. I hope this will change soon.
The U of A is one of our largest endowments, and we have been pleased to be working closely with the academics and university administration for decades.
There have been changes. When a 5-percent fee was imposed on future donations from the Ukrainian community (to fund development/advancement/fundraising departments of the university), I was informed by CIUS and acted quickly, sending letters of objection with valid reasons to then U of A President Indira Samarasekera. I viewed this as extremely detrimental to the work of the centres: in business terms, it would be similar to increasing your sales department but decreasing your products to sell—counterproductive at best. This 5 percent would be discouraging to donors, on whom the university so heavily relies. Within two years, donations dropped so significantly that the 5-percent fee was rescinded.
What this means is that donors, institutes, and programs need to be actively involved in protecting and pushing for what is good for them. In turn, this will be good for the university. Measurable productivity is what counts.
This brings me to the point that we need to select charismatic, hard-working, and passionate academics to head our programs and courses. Students gravitate to such professors/directors, and then enrolments increase. Most often, generating success is about the  one employs.
Now to the extremely important and crucial topic of succession. It affects every organization. We have had such dynamic academics for decades, as evidenced by many of the participants at this conference and celebration. It is imperative that institutions and programs be assured that there will be succession implemented by the university, and that the mandates and programs will be continued. Our Education Foundation is always concerned about this when considering funding.
Also, the donors of Toronto very much appreciate that CIUS is a . It is based in Alberta but has a Toronto branch that produces academically and interacts well with the community, keeping it very much informed.
In the past 30 years, the PJEF has been quite successful at receiving matching funds, negotiating clear contracts with universities, and monitoring the progress of endowments and their relevant programs. We have international outreach, with significant funds and impact. Therefore the PJEF has its own model of success in the expansion of Ukrainian studies.
Having solid experience in this field, we look forward to continuing to entertain academic proposals that have tangible, measurable results, and progressing in what we believe we do well.